These shots were taken without a tripod. Through the viewfinder. I find that it is easier to compose the shot, check the corners, then when the viewfinder focus returns to the previous spot, mine seems to have a mind of its own and goes where it decides it will, go ahead and focus, tilting the focus box to the desired spot, then tilting the camera back to the pre-established composition, mindful of the corners, while maintaining my own bodily position. That is the best way to fire off a rapid sequence of shots without messing with a tripod and delicate refocusing through the live view.
Today I learned the battery for on the remote is dead.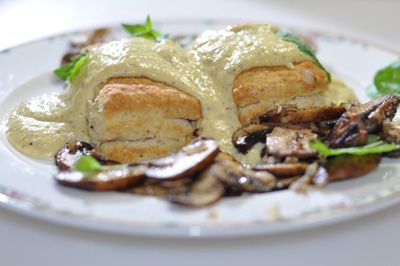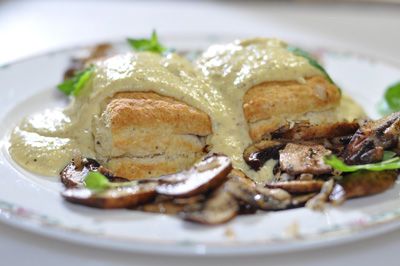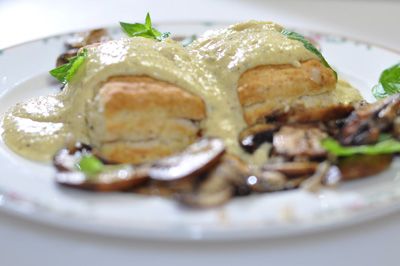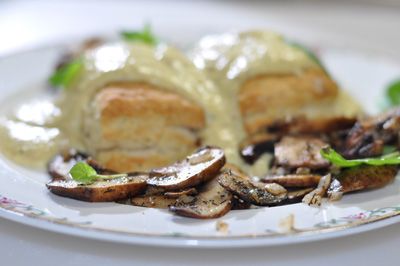 combined image
I notice I did not get a shot with the mushrooms behind the biscuit in focus ↑ . My bad.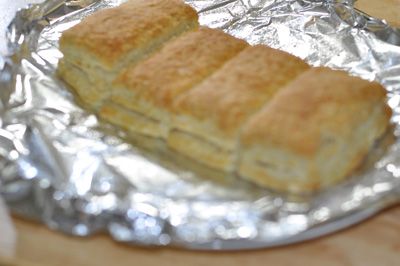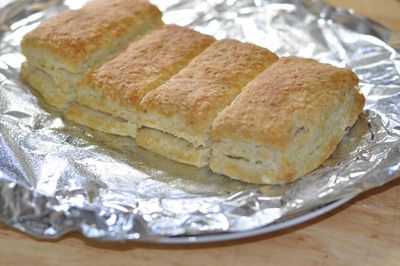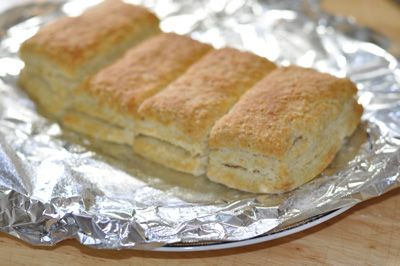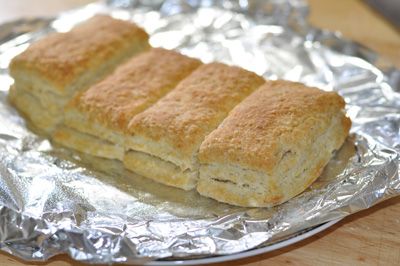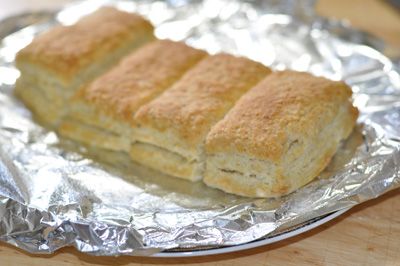 combined image ↓
This isn't a very clean set. My eggs were cooking while I fired these off.