A stiff arm is fashioned to attach near the central fold on the verso page of the card. The arm fits through a slot cut into the recto page to accept the arm. A hinge is attached to the arm that will fit through another slot to flip back and forth as a door when the card is opened and closed.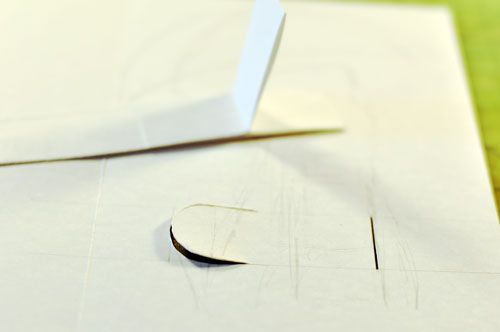 The slot for the door hinge is reinforced on the back of the recto page of the card.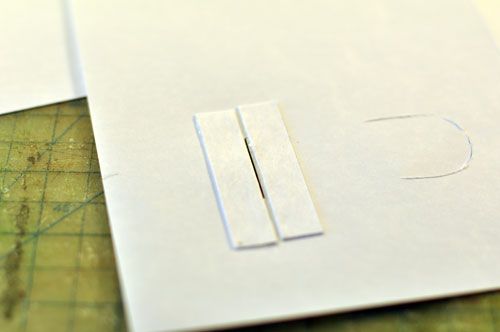 The arm with its hinged door in place through its slots. The arm is glued to the verso page of the card near the central fold. 1/2 inch distant from the central fold produces 1 full inch movement of the arm. That is to much movement to flip the door (it drags the door through the slot when closed and extends the door when opened), so the distance for the glue point from the central fold is reduced to 1/4 inch, and isn't it strange to desire
less
movement in a card?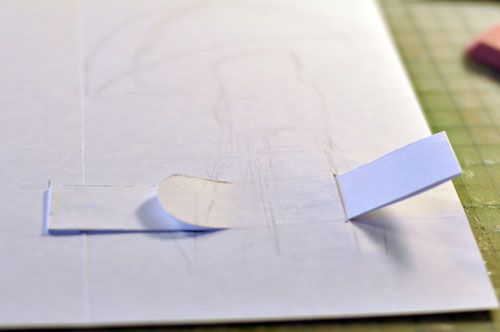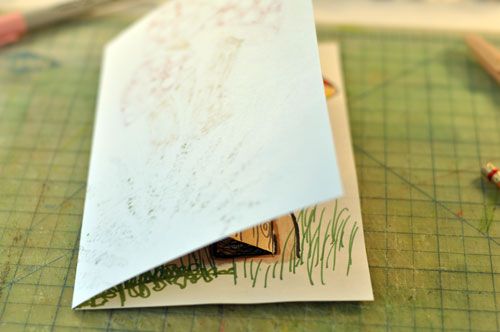 The position of the door on the arm is determined by opening the card half way straight up and down. The door will be attached to the arm on the backside of the card with the little door also in the straight up position. If the door is larger, then the door should be positioned a little bit closed so that when the card is closed it can close on top of the little door, that is, the door tends to interfere with the card closing if it is even a little bit larger than the tiny door shown here.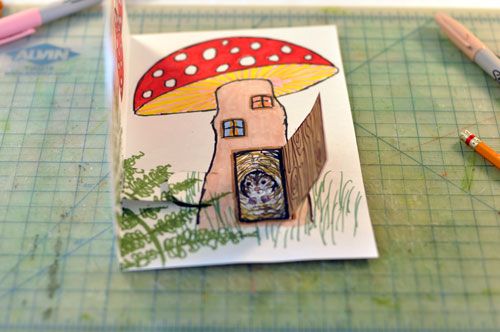 Card fully opened, door fully opened.