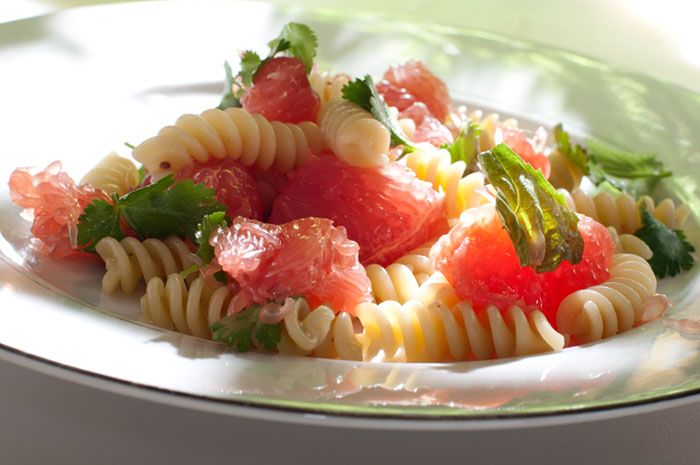 The pasta is lightly dressed.
The grapefruit is juicy and acidic so the grapefruit sections cleaned up this way and dripping with juice and being all acidy will be all the acid there is for the dressing.
An acid-less dressing for the pasta because the grapefruit is so acidly juicy. I didn't pH test it, I just felt it in my mouth. And it worked.
Dressing for the pasta which also gets on the grapefruit chunks.
* my favorite mustard that I made myself
* oil to thin it all out but only just enough.
The pasta was boiled in overly spiced up water and all of that was rinsed off. It was an experiment. It worked. I also added wine to the water to see if it would penetrate as it cooked and it did. But neither of these things overtook the pasta nor wrecked it.
This page supports

this post

made to Things Wot I Made Then Ate.