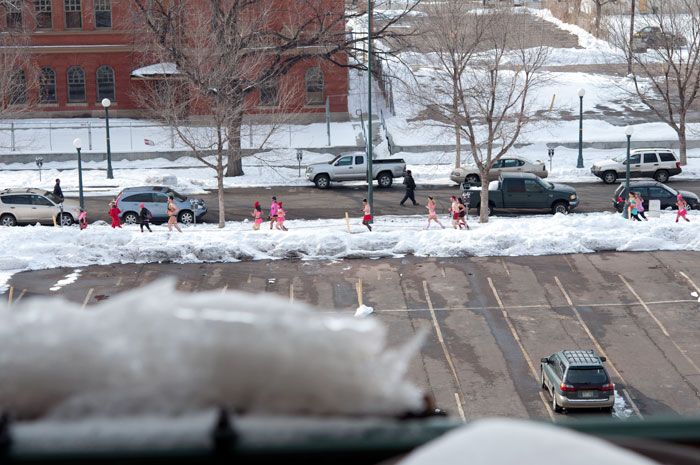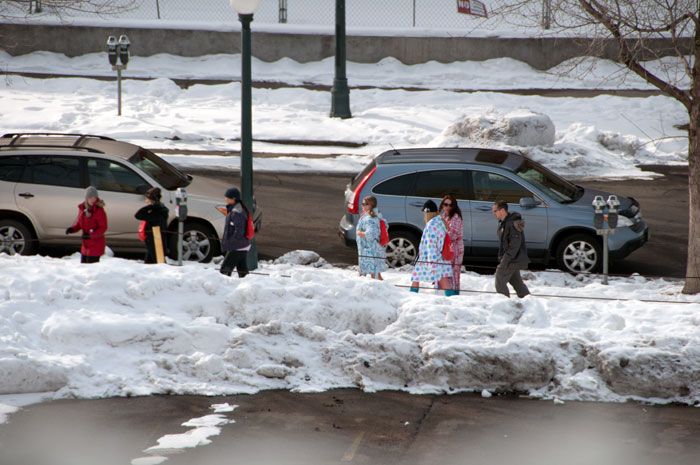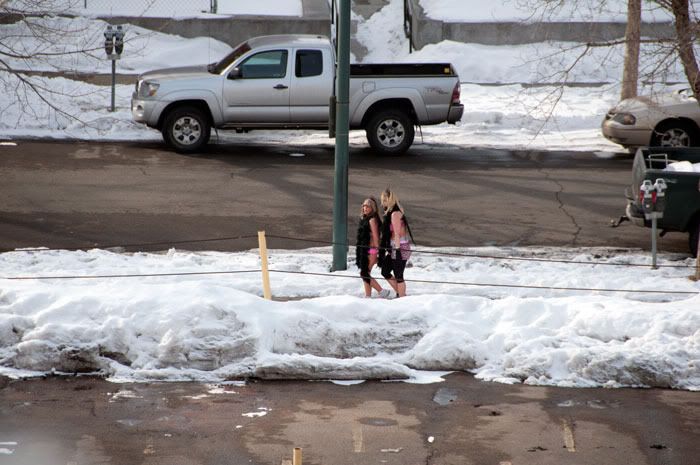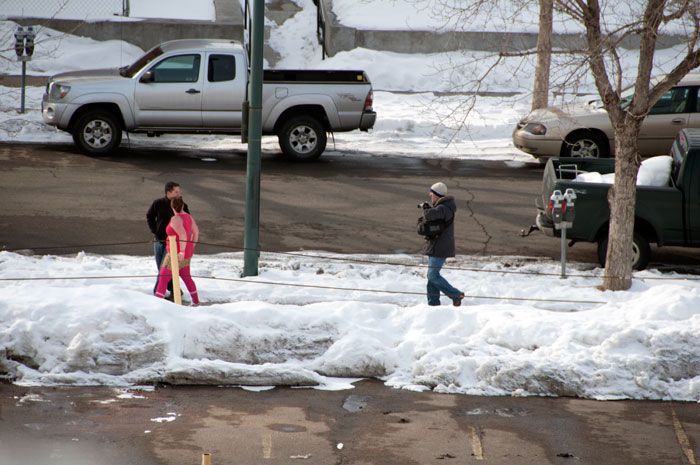 It must have been walk for breast cancer, although it was quite cold and most of the people were in their underwear so it was mostly a run for breast cancer.
Right after this the temperature dropped by at least 20˚ within an hour and there were still young men wandering about in their underwear. By wandering, I mean racing. They were everywhere. Like zombies except a lot faster.
I have these dreadfully dated vertical blinds. I kept seeing tiny figures appearing, disappearing, reappearing through the slats, and I thought,
"Ah bless. Those little kids sure are eager to scoot along back to their school bus."
And then,
"There sure are a lot of little kids.
And then,
"Adorable. So much pink."
And then,
"I haven't noticed any school busses."
And then,
"Those aren't kids."
And then,
"Jesus Christ, they're naked."
And then,
"Oh. Not naked. Playful boxer briefs. The sort of things their girlfriends buy them. Lots of guys in that parade."
I really wish I had scrambled for the camera earlier but I can't keep jumping up whenever I see movement. I missed the bulk of the parade but it did take a good long while for the whole thing to peter out. Eventually it became too cold for even the most robust and fast moving.