This is the second part of developing the idea of the most simple and fundamental pop-up card principle of all, the V-mechanism, upon which most pop-up activity is based. It is a ridiculously simple mechanism with many permutations and elaborations but for now all that is happening is the same basic thing that is already mastered is doubled.
This is regular copy paper that's colored, not card stock, so flimsy. The good thing about being expert is six hearts can be cut at once so a stack multiplies quickly. Where rigidity is required these hearts can be layered, just a few laminations and the area becomes sturdier than the card stock itself. It's like the miracle of plywood.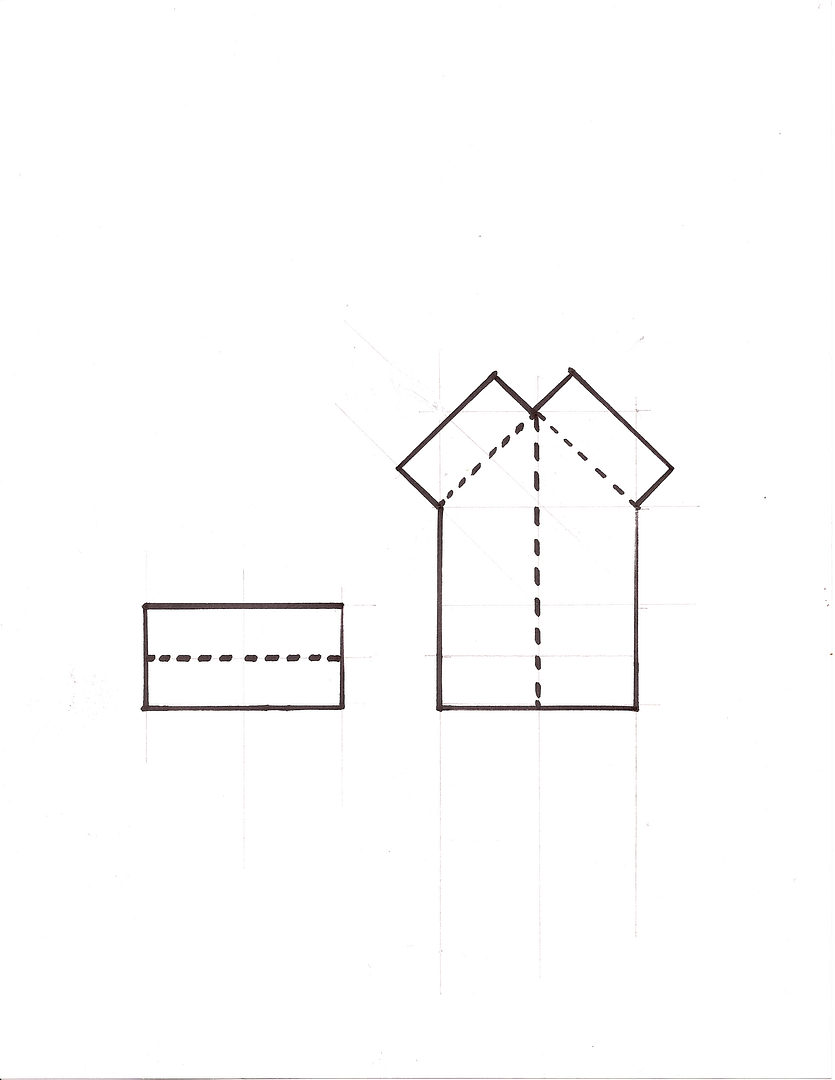 This is the familiar template for the V-mechanism.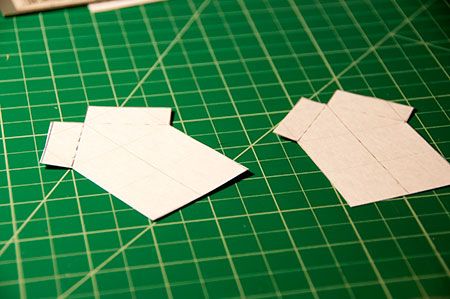 Now used twice, oppositely.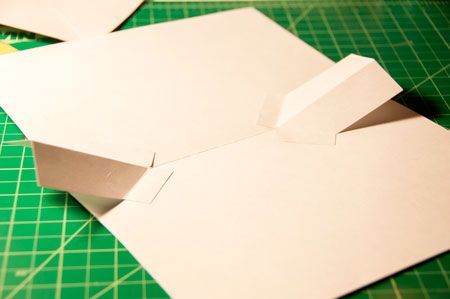 Positioned in opposition to each other this time to throw things off the page in opposite directions.
And filled out with hearts the same way as the first time.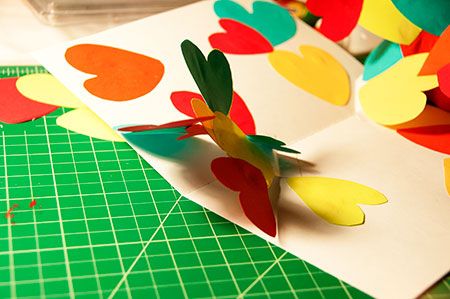 Again, each heart is checked in the near closed position to ensure nothing sticks out and to check what space is available to fill when closed. Anything interfering with movement will be crushed and anything sticking out will be trimmed.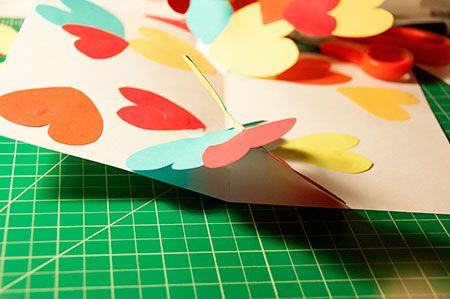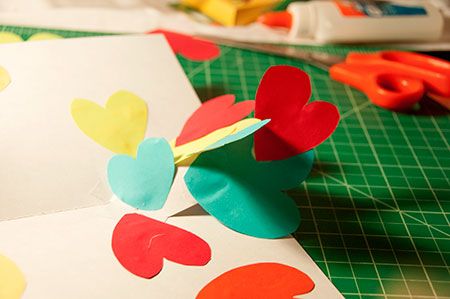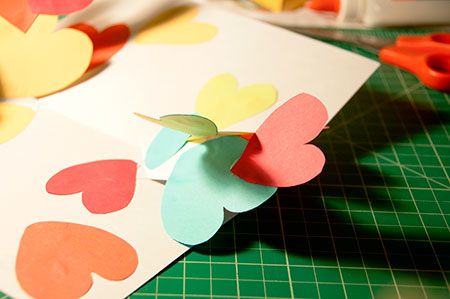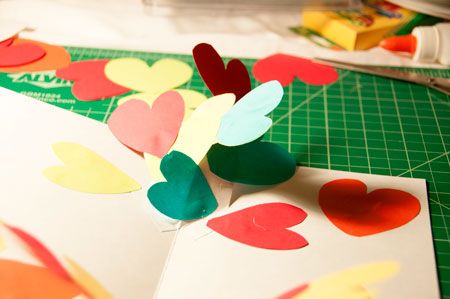 It doesn't even have to be an occasion, you can make your own occasion of your exuberance for life and the things you love about it, and express that in a straightforward fashion. Everyone likes that, things so simple as:
I LIKE CAKE!
has nearly universal appeal, nearly I said, you can substitute lasagna or kittens or whatever you're thinking. Perhaps fit the cover with a regular red heart for bit of misdirection from the color inside.