This is a four page pop-up card that tells a straightforwardly brief story of grasshopper infestation. The first two pages depict a single grasshopper against a plain white background with immature wheat stalks. On the third page a stylized sun rises over a mature wheat field crawling with grasshoppers. On the fourth page, three snakes strike at grasshoppers.
There is no connection with grasshoppers and the recipient of the card. No relevance to detect here, no subplot, no subliminal story to understand, no analogy to be drawn, no moral to be had, no depth, no meaning at all except an absurd card and plain silliness.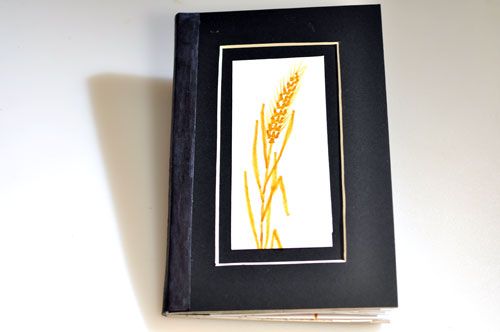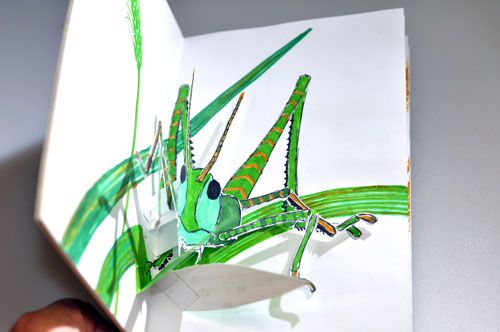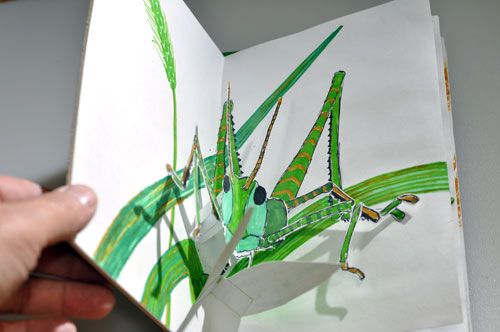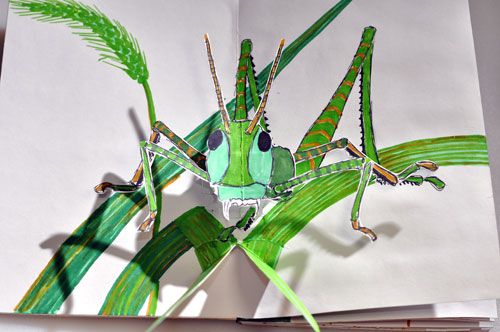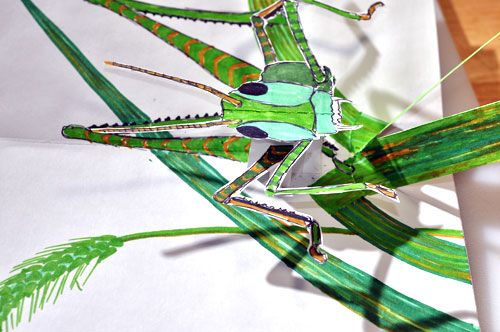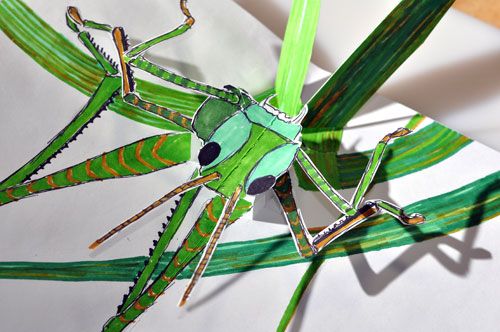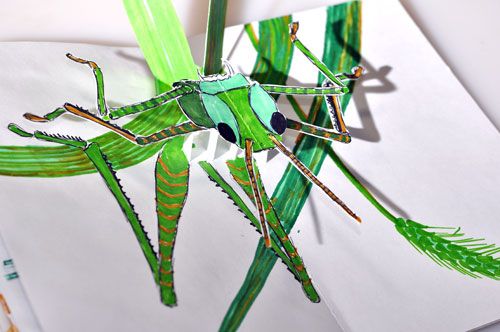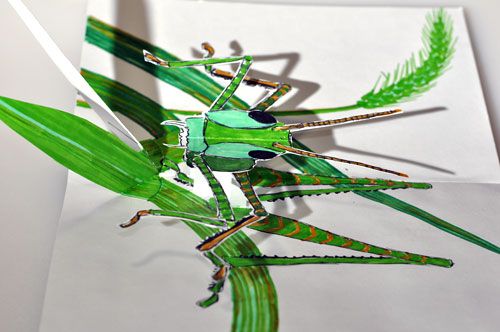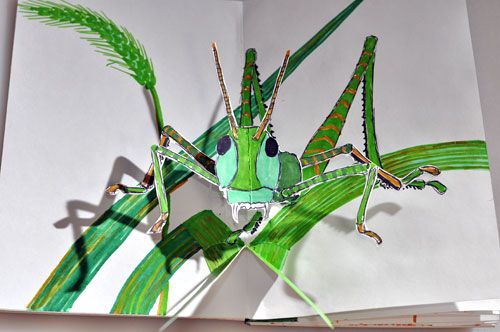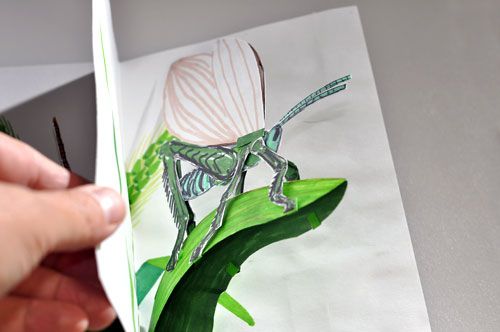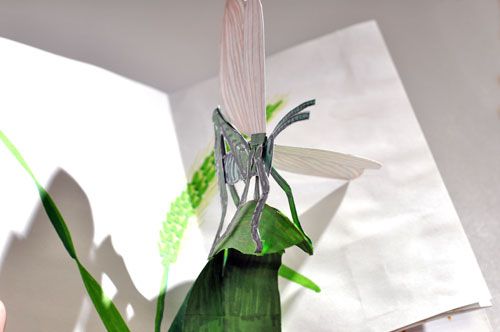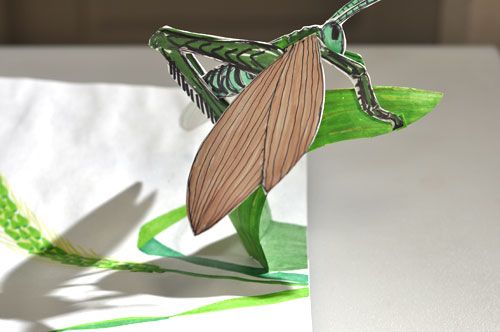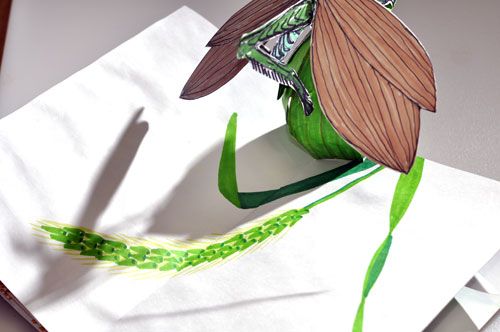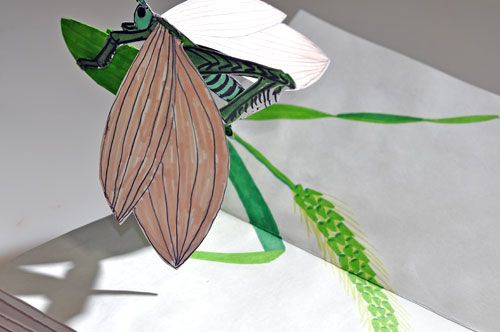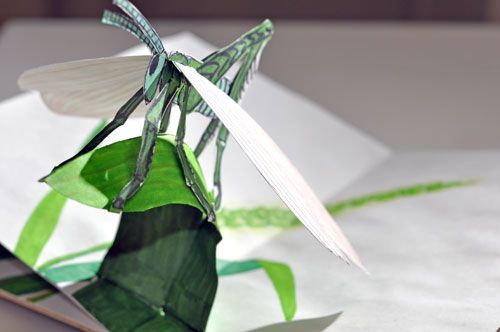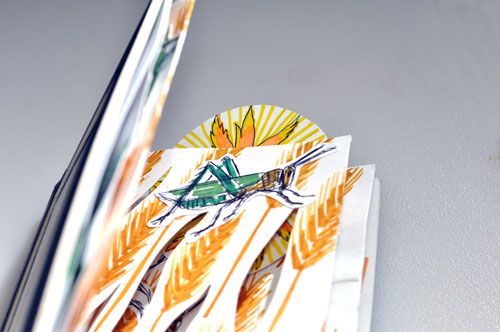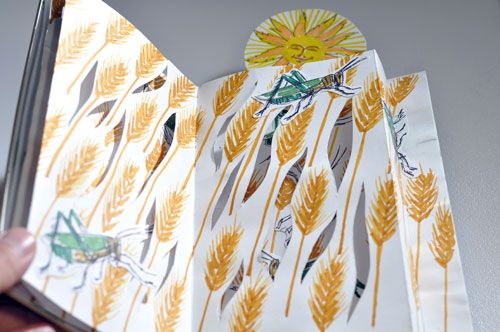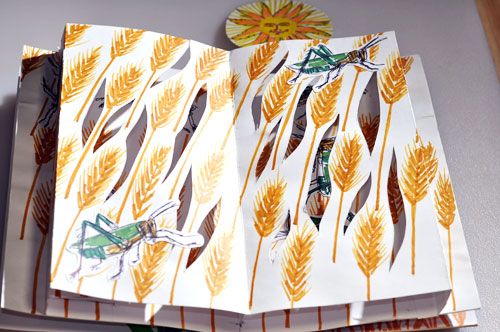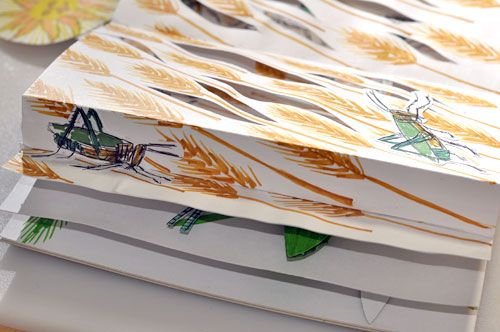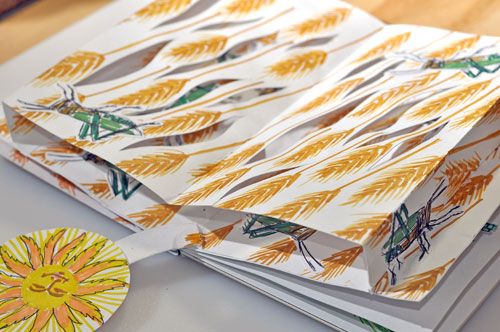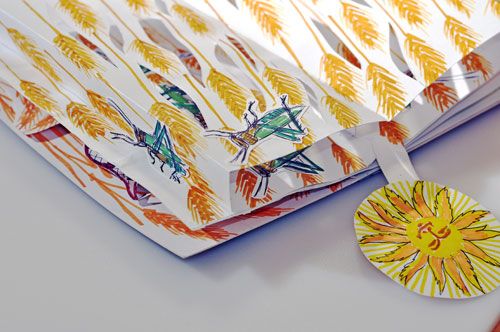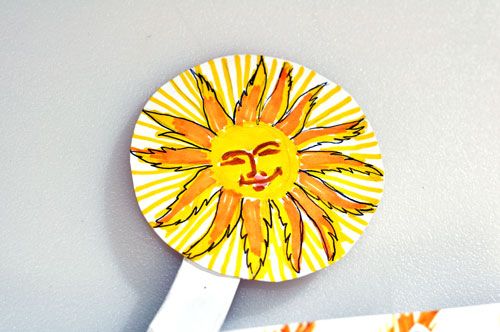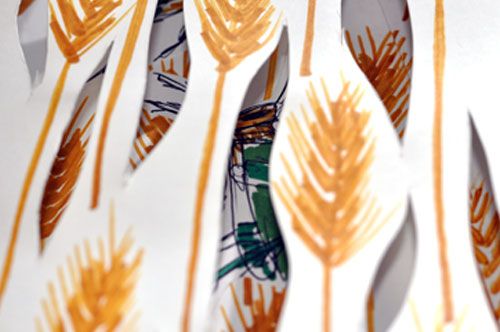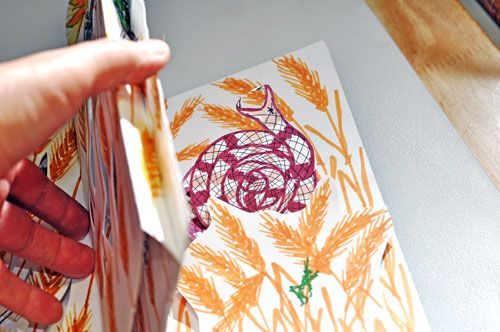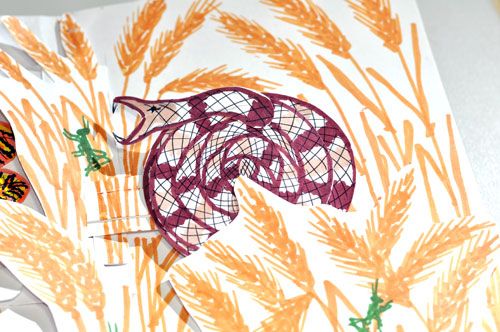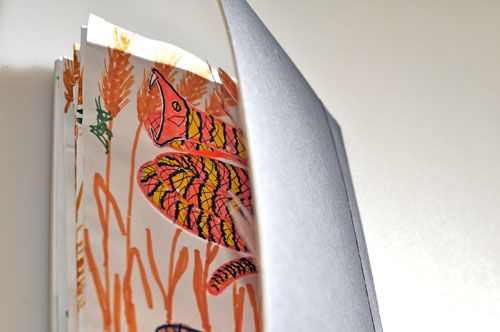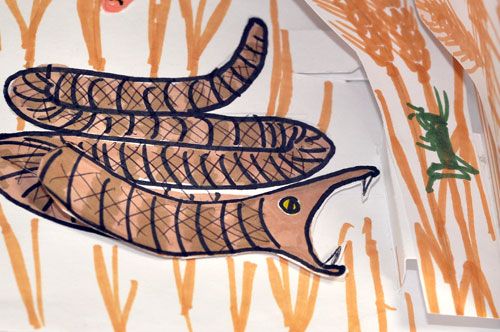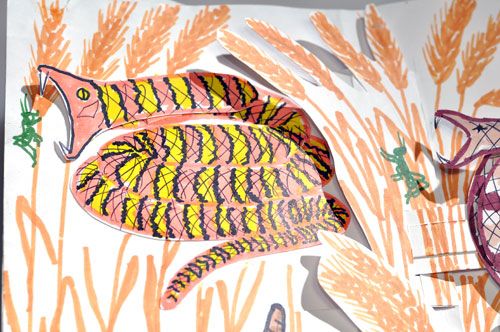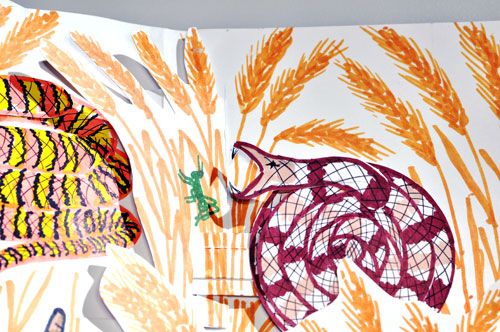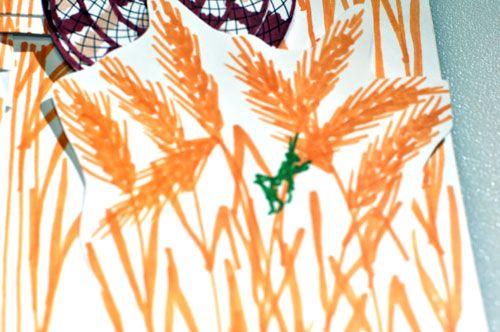 Related pages that may interest you on the movement, the ideas behind the construction, the process, the prototype pages and other trials.